Some things to look forward to:
THE WHORE FROM OHIO
July 5
July 19
August 2
at 7 PM
315 W. 39th Street Studio 902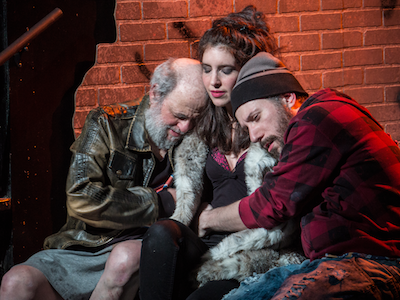 Another chance to see Hanoch Levin's classic, in Yiddish with English supertitles.
---
Sholem Berger
A Reading And Book Signing
JULY 10 at 7 PM
315 W. 39th Street Studio 902
What It's Like (Vi lebt zikh dortn?) Zackary Sholem Berger is excited to announce his new Yiddish-Hebrew book of poetry, "Vi lebt zikh dortn?" (What It's Like). Framed by short lyric poems in Yiddish and Hebrew, the book's centerpiece is a diary of whimsical, tragicomic meditations on the unique-and-recurring days of the week. The book is available for sale in both modern Yiddishist ("YIVO") and Chasidic spelling.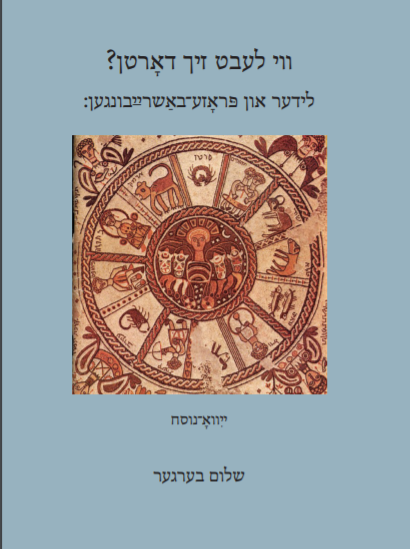 ---
KinderTheater
The Greedy Man, The Wise Rabbi, and A Punk Goat
TBD
Introducing children to Yiddish through theater games and puppets. Without your children and grandchildren learning to love Yiddish we might as well close up shop and content ourselves with the preservation of texts and documents. We hear over and over again: "my parents spoke Yiddish when they didn't want us to understand what they were saying." Or, my grandmother sometimes spoke to us in Yiddish." Your grandchildren will have no direct connection to Yiddish unless you gift them with it. We hope to make this a regular weekly feature of our programming.