New Yiddish Rep is proud to present a theatrical event commemorating the 75th anniversary of the Warsaw ghetto uprising.
Yiddish songs and poems forgotten before their time, by Mordechai Gebirtig, Shmerke Kaczerginski, Avrom Sutzkever and Moyshe Leyb Halpern, will be sung in Yiddish, along with excerpts in English from the classic tale of the Warsaw ghetto by zvi Kolitz, "Yosl Rakover Speaks To God."
"I am proud to be a Jew." Yosl cries out to us before his final sacrifice in the battle adainst the mindless hatred of the Nazi foe. "…it is an art to be a Jew, because it is hard to be a Jew…one is born a Jew exactly as one is born an artist.It is impossible to be released from being a Jew."
adapted and directed by Gera Sandler
with
Ronit Asheri
Amy Coleman
Macha Fogel
David Mandelbaum
Eli Rosen
Gera Sandler
Tickets $18
Tickets available at: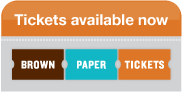 or call 800 838-3006
Space is limited so get your tickets early.
Tickets can also be bought by sending a check to:
New Yiddish Rep
315 W. 39th Street Suite 902
New York, NY 10018-3939